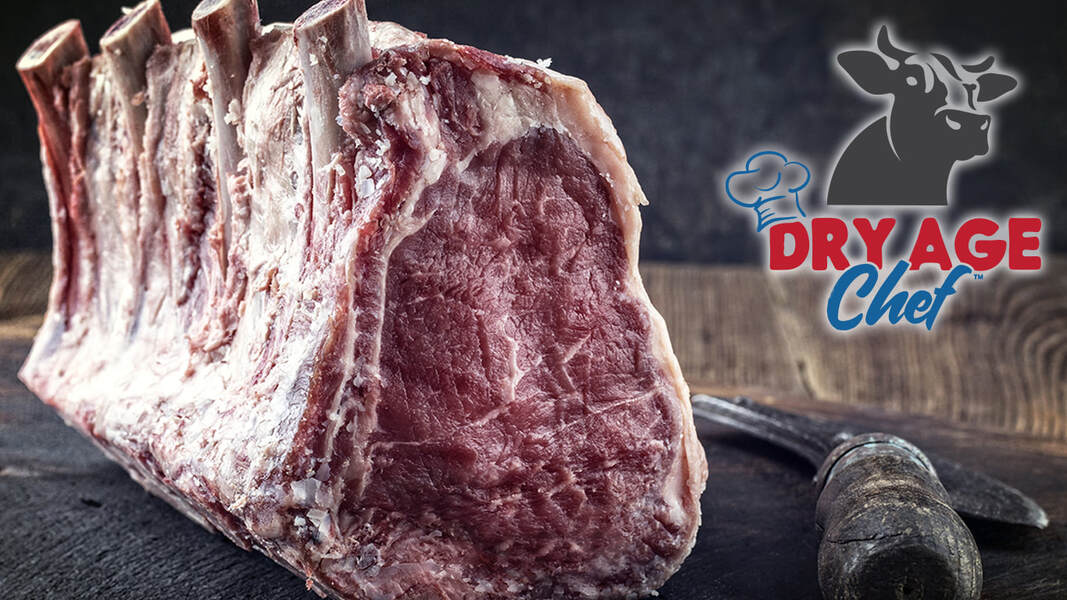 Why Dry Age Beef at home?
Dry Aging is the process that both tenderizes and adds pronounced flavor to beef. Dry Age Chef™ is the solution for the best steaks at home or anywhere. The world-over, the best beef is dry aged and people will marvel at your abilities.

A finely-honed skill mastered only by few, until now. Dry Age Chef™ provides the connoisseur of steak the ability to dry age beef at home. After enjoying aged steaks, you will never be able to return to counter steaks again and your newfound capabilities are sure to impress your friends and family.

​Dry aging beef to enhance its flavor and tenderness is typically used by a small number of meat sellers for upscale hotels, restaurants, and gourmet outlets. Dry Age Chef™ has now developed a DIY program for at-home dry aging; a process whereby large, uncut beef portions are stored in a meat locker at a steady temperature between 34° and 37° F to attain a pronounced beef flavor.
© 2020 DryAgeChef.com | All Rights Reserved | Wallace Flynn Inc | 336-781-0504 | Dry Age Chef® is a registered trademark of WALLACE FLYNN INC.​
​